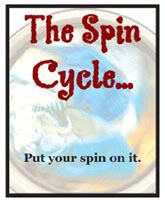 I wish my toddler would never scream again unless in mortal danger. This kid's shrieks are so piercing, someday they will make my ears bleed. And he screeches for the most insignificant reasons: Charlotte's humming is bugging him or someone looks at him the wrong way.
I wish I looked like Kate Winslet.
I wish my kids enjoyed vegetables as much as they adore popsicles.
I wish I enjoyed vegetables as much as I love chocolate.
When Tommy is running wild through church (screaming, of course) and I am most obviously harried, I wish people would refrain from saying, "Someday when your kids are all grown up, you're going to miss this!" While they might actually be right, their proclamations are not helpful at all. (And really, I doubt the veracity of their claims. I will certainly miss my kids and their youthful antics. The screaming or tantrums? Definitely not.) You know what would be helpful? Insisting on babysitting my three feral monkeys for a few hours so I can have a break. And my ears can heal.
I wish I had a more extensive vocabulary. The longer I stay home with the kids, the more I say things like "dude" and "awesome" and "cool," rather than other more descriptive words I could use. And the longer I stumble over the most common word, like "shirt" or "swimming pool" and I of course keep forgetting the names of my kids.
I wish LEGOs were cheaper and came with a little man whose sole responsibility it is to clean all those multicolored blocks up and keep them organized by color in a handy, stylish storage system.
I wish instead of giving me loads of advice, as so many people feel compelled to do, they would tell me how admirable, saintlike, brilliant, and capable I am.
~~~~~~~~~~~~~~~~~~~~~~~~~~
Check out
Sprite's Keeper
for more posts about wishes. I'm sure at least some of them will be far less frivolous than mine.